Sweet temptations, with energy savings and improved safety at the Haigh's distribution centre in SA
Released: 18 November, 2019

Haigh's is one of the oldest family owned chocolate makers in Australia and are located in South Australia. They employee over 600 people and are committed to premium chocolate making. They produce over 250 varieties of chocolate using a combination of artesian skill and modern manufacturing techniques.
The Mile End facility is used to store finished goods and raw material. Being climate controlled is an important aspect for the Mile End facility, they maintain a constant temperature of 18°C 24/7 through the use of cool room panels on the walls and ceiling, and the right choice in lighting and HVAC.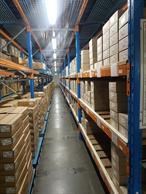 Haigh's Chocolates wanted to improve the quality of light and safety for their staff, whilst also reducing their energy footprint and as a result they turned to Globebusters, a trusted lighting maintenance group. S.Davis Electrical Contractors worked with Globebusters to help review and install enLighten's innovative lighting solutions.
'The Tauro Black lights were a pleasure to work with and so easy to install and they have an amazing light output. It was an excellent outcome for the customer.' said Shane Davis, Director of Electrical Contractors.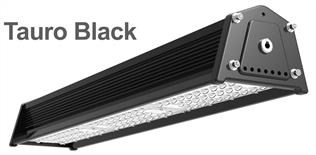 enLighten's Tauro Black linear high bay luminaire was used in the storage aisles where racking is found, this luminaire has industry leading efficacy of 165 lm/w and achieved up to 57% energy savings.
Inefficient 250W metal halides were originally installed in this area, these lights produce 15 to 30% of the input energy to waste heat which was not ideal in a climate control environment. The measuring of lux levels in this area before the new installation, recorded that the lighting levels were way too low for the tasks being performed.
Using the Tauro Black LED high bay, Haigh's Chocolates has been able to reduce their energy consumption providing financial benefits to their business and improved lighting for staff. The Tauro Black incorporates optics for use in aisle racking applications. This makes it easy to achieve quality vertical illumination which helps achieve accurate barcode scanning and safer fork truck operation.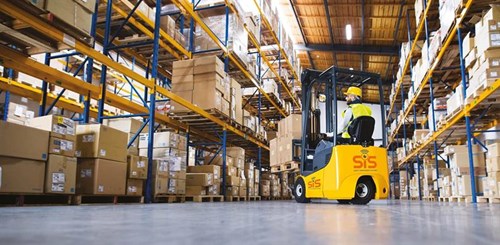 With over 9,500 accepted claims by Safe Work Australia recorded over the last 7 years in the warehouse and storage services sector, it has never been more important to ensure workers have adequate light.
'We have replaced all our light fittings inside and out at our Mile End facility with lower wattage LED fittings from enLighten. We have been able to achieve amazing energy savings which ensures our facility has a safe lighting level. We have carefully selected lights that will provide us quality lighting in our packing area, dispatch and storage areas' said David Elliott – DC Manager Haigh's Chocolates.

The lighting levels were low for the tasks being performed an average of 59 lux was recorded before the installation and 405 lux was recorded after the installation. Originally, they used 21 inefficient 250W metal halide semi-recessed low bay fittings. S.Davis Electrical Contractors installed 19 Tauro Black high bays and 2 Kascade LED low bays suspended above the workbenches.

Inefficient lights can account for 50%+ of your total energy bill, in fact warehouses with no manufacturing equipment or air conditioning are likely to see the lighting account for almost all of the energy used.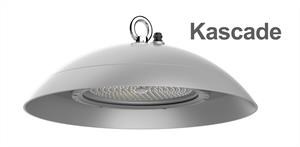 'We chose the Kascade HACCP approved food grade luminaire to place above the packing benches, as they are a high-performance CRI luminaire which is ideal for food production areas. Haigh's Chocolates cares about the lighting comfort for all their employees' said Ian Brunning from Globebusters.

'Continual maintenance on metal halides can be expensive, this was one of the reasons we decided to upgrade our facility. Lighting not only creates a safer work environment but designing quality lighting around workspaces, can decrease injuries and increase productivity and employee satisfaction. We are delighted with the results' said David Elliott – DC Manager Haigh's Chocolates

Using enLighten's Tauro Black and Kascade high bay in the factory and the Noctua floodlight on the exterior of the building, Haigh saw a 63% daily energy reduction. Haigh's chocolates have been able to not only reduce their energy savings but have been able to improve the quality of light and safety for their staff.