REES scheme expansion offers lighting upgrade funding opportunities for SA businesses
Released: 03 January, 2015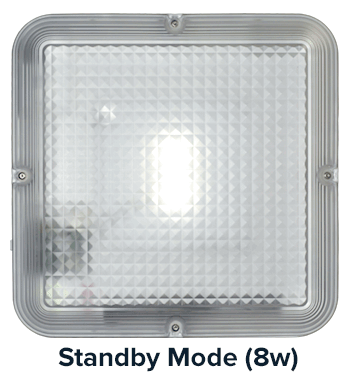 The former Residential Energy Efficiency Scheme (REES), operating in South Australia,  has been rebranded to Retailer Energy Efficiency scheme. From Jan 1, 2015 energy efficiency activities for business including commercial lighting upgrades will be eligible.
The original  focus of the SA Government scheme, which commenced on 1 Jan 2009 was for electricity and gas retailers with over 5000 customers to provide energy audits and energy efficiency activities for low income households.
Following a scheme review, the scope has now been expanded to include businesses that consume less than 160MWh  electricity per year. Businesses above this threshold are still eligible, but will be asked to provide a part co-payment
enLighten CEO Steve Cahill welcomes the announcement. "We support all measures that support business to conduct energy efficient lighting upgrades. Now commercial customers in South Australia can benefit from the financial incentives provided by the energy efficiency schemes like their NSW & Victorian counterparts."
The South Australian commercial lighting upgrade project scope, rules for product approval, energy savings calculator and project documentation requirements will be based on the NSW Energy Savings Scheme.
In response to an early flood of project activity with variable lighting quality outputs, the NSW Scheme Administrators have recently tightened its acceptable activity guidelines.   All lighting upgrade projects must now provide lighting levels to meet AS 1680 Australian Standards compliance.
The most notable commercial lighting upgrade activity exclusions are  fluorescent batten T8 to T5 adaptors and "re-tubing" of fluorescent lighting with LED tubes without replacing the full light fitting.
The timing of the REES scheme expansion is favourable, as the enLighten Australia high efficiency LED product range grows to include a wider range of areas.
"We're building on our strengths of over 650 projects of the Chamaeleon light in fire stairs, car parks and corridors including emergency lighting." said Steve.
Enlighten's SA  installations to date include the Myer Centre in Adelaide, Adelaide City Council's Colonel Light Centre, Flinders Medical Centre, University of SA and Cooper Peedy Council.
Contact Us to arrange a site visit, receive a lighting upgrade project assessment quote or project. We have a strong network of sales agents and energy project companies operating in SA to assist you.
For further information.