NSW Land and Housing Corporation project learnings
Released: 02 December, 2014
115 social housing LED lighting upgrade project results
Project scope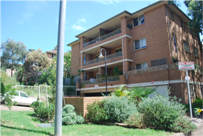 8250 Chamaeleon light fittings (75% emergency) installed by enLighten Australia across seven rounds of successful open tender wins from 2011-14.
Key learnings
1) Good tender design is crucial to understand the full project costs & benefits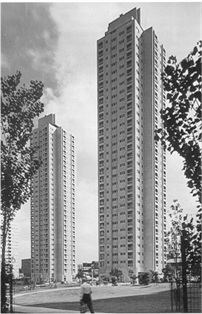 Key evaluation criteria -
energy savings,
payback periods,
supply & installation costs,
warranty periods,
ongoing maintenance requirements,
ability to replace components
replacement costs,
company experience,
capacity and personnel
2) LED emergency lights are approximately half the cost of the former vandal proof T8 fluorescent emergency lights to install with a rated life of over 4 times longer (50,000 hrs v 12,000 hrs)
3) The internal motion sensor of the Chamaeleon light within the vandal proof fitting was more robust & offered a technology advantage over other lighting systems with an external motion sensor. In 3 years of installations there have been no reports of vandalism of the Chamaeleon light.
4) Advantages of using a specialist lighting contractor over a maintenance or electrical contractor include:
Experience and ability to implement custom solutions to meet Australian Standards compliance, as most projects involve addition or deletion of lights
Can include make good for all surfaces from scope of works
Can obtain information for Energy Savings Certificate (ESC) generation documentation requirements - photos, light level measurements, recycling certificates, pre & post lighting plan
5) Motion sensor timings can be suited to the area of use.Common settings for residential properties:
Fire stairs - 15 seconds
Corridors - 60 seconds
Car park - 90 seconds
6) Energy savings results from lighting upgrades ranged from 37% to 61% of TOTAL site energy use.
Source: Presentation by Susanna Savolainen, Manager Environmental Sustainability, NSW Land & Housing Corporation to 4th Local Government & Public Sector Building Maintenance & Management Conference, Sydney Nov 10-11, 2014.
Related articles
{module_webapps,13285,i,3148992}
{module_webapps,13299,i,1973531}