LED troffer meets tenant's light requirements where fluoros failed
Released: 25 May, 2016

enLighten Australia has recently completed an office lighting upgrade for Abacus Property Group in Northern Sydney using an LED troffer that was able to fit the existing grid ceiling layout. The existing twin T8 36W fluorescent recessed troffer fittings were not able to produce the required light output of 500 lux at a desk height of 700mm.
This prompted the owners to look for LED alternatives, whilst the space was unoccupied prior to a new tenancy fitout.The LED troffer delivered a superior light output of 550 lux, with a 66% energy saving, longer product lifetime of 50,000hrs and maintenance savings as co-benefits.
Lighting design services support product selection decision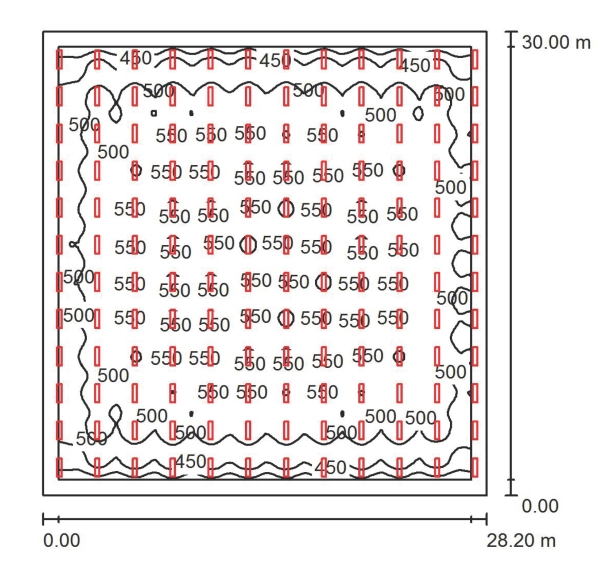 enLighten Australia's in house lighting design service produced a lighting design that supported an average illumination of 550 lux for the 27W LED troffer at a 700mm high workplane.This offering was able to assist the client with his project lighting decision.
The project involved replacing 105 twin T8 recessed troffer light fittings (210 fluorescent tubes) with 126 recessed LED troffer panels. A combination of 600m & 1200m fittings were used to fit the existing layout of the ceiling tiles.Light colour selected was 4000K.
The 27W LED troffer fitting is approved for use in commercial lighting upgrades to generate Energy Savings Certificates (ESCs) under the NSW Government's Energy Savings Scheme. This means that owners Abacus Property Group will be able to claim a rebate post completion of installation & submission of documentation via an Accredited Certificate Provider & sale of the certificates. The current ESC sale price is approximately $20 per certificate.
The tenancy lighting upgrade follows an earlier undercover car park and fire stair LED lighting upgrade for both standard and emergency lights, which was completed by enLighten Australia in March 2016 using the award winning Chamaeleon III light with integrated occupancy sensor. View case study.
Download this datasheet for further information: LED troffer series datasheet