Energy Savers: Michael Sheehan, Commercial Property Engineering Services Manager
Released: 01 September, 2014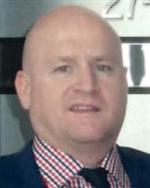 enLighten Australia continues its Energy Savers customer profiling.
We hear from Jones Lang Lasalle's Michael Sheehan, Engineering Services Manager at Central Plaza One in Brisbane's CBD.
Reproduced with permission from Lux Review Australia magazine
Finding the right products can be tough
Central Plaza One is a 48-storey building and annex, with more than 20 tenants and 1,800 people. I'm in charge of operations, so I juggle a lot of capital expenditure, ensure a high level of risk compliance, and run the building from day to day. It does have its challenges. My role includes looking at lighting upgrades and power consumption. One of my biggest challenges with lighting is finding a product that will be efficient, but also reliable. It would be helpful if manufacturers and suppliers made more information available that showcases new technologies.
I have a lot of priorities to balance
It's all about balancing efficiency, cost and reliability. Some of our fittings are installed as high as 16 metres and we do not want to be hiring boom lifts every second week to access them. We research and seek professional advice on what we look to install before going to market. When we're researching a product or supplier quality, price and reputation are the qualities that we look for.
Our tenants love simple controls
When tenants leave and there's old lighting, we strip the entire floor back to open plan and install mechanical upgrades that include sensors. That way, when new tenants come in the lights tum on and off automatically and the tenants pay about half as much for electricity. They love it.
A major upgrade like this can only really be done when a tenant moves out because it's very intrusive work. Some tenants have tried cheaper LED options. but they're not reliable and the savings weren't true savings.
There's still plenty of work to do
Our main objectives with new installations are to reduce the energy consumption significantly through the best available technology. We are working on a foyer lighting upgrade, and it's a challenging project because of the almost 2,000 light fittings and the location of the lights in the foyer core and in the ceiling three floors up.
Other lighting projects include upgrades in the plant rooms. We're looking at enLighten products for these rooms. It's still very much in the concept stage, but when looking at lighting for this room, one factor we have to consider is the safety of automatic lighting for rooms with people working in them.
We are proud of the recent car park and emergency exit lighting installation which has received a lot of attention from both tenants and colleagues. Everyone's very pleased with the result.
We've had our share of bad experiences with LEDs
Our initial uses of LED lighting were not very successful and in some cases did not achieve the expected outcomes in regards to energy consumption and longevity of product. In some cases the lighting had to be removed. However we are trialling some LED lights to replace a blue neon light feature that adorns the top of the building. This light feature will have a colour change control system built into it.
Tenants need to be part of your energy-saving efforts
We love working with our tenants. We hold quarterly environmental and sustainable management committee meetings with them to share initiatives in the workplace and implement changes that can be introduced by all tenants. As we track all data, at the meeting we can run through how much energy each tenant is using. At one of these meetings we took the tenants 'back of house' so they could understand what we're doing. We had a lot of good feedback from that meeting.
Cutting costs in the car park
Michael Sheehan has recently overseen a $240,000 upgrade to the car park in the basement of Central Plaza One. The building has 257 car park spaces, spread over four floors with 24 hour lighting, so the switch from fluorescent tubes to enlighten LED lights with sensors has made a big difference to the energy usage of the space. The energy savings are predicted to be 84 per cent, with a payback of just over three years. The lighting upgrade, along with a number of other upgrades in the building, has led to a 4.5·star NABERS rating. It has also enabled Sheehan to apply for a $7,000 rebate under the Energex Positive Payback.
ENDS
In an update to this article printed in Edition 3 of Lux Review Australia, Michael reports that the enLighten Tauro Blu LED high bay lights have been installed in the loading dock areas, improving the lighting levels & efficiencies in this area.
Related articles: {module_webapps,13285,i,3622544}