Energy Savers - Greg Cortese, BDM Projects, MM Electrical Merchandising
Released: 17 February, 2016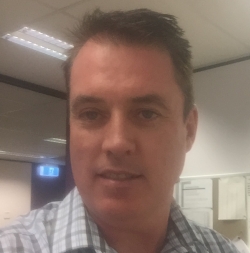 Greg runs the Sydney business development team that generates energy efficiency retrofit opportunities with end clients. The MMEM group differs from other major electrical wholesale groups in that it does not globally source products or run an "in house" brand. Instead it sources its products from OEMs – (Original Equipment Manufacturers) or agencies within Australia.
We talk to Greg about how he works with suppliers to deliver optimal client solutions.
What do you look for in lighting suppliers to support your work?
We look for the supplier's ability to proactively sell with a sales force driving opportunities & pushing business back through a branch where customers have an established account with MMEM
The ability to provide turnkey solutions to our customers is also important. This can include lighting design and specification to meet Australian Building Code compliance requirements.
We also look for assistance with presenting professional project payback assessments that our customers can use to sell the project internally, as it must compete with many competing funding requests.
As an example – we are working with enLighten Australia on a multi level car park lighting upgrade for a Sydney suburban shopping centre. We provided the count, enLighten prepared a lighting design and return on investment analysis that outlined energy & maintenance savings for 10 years, ESC rebate value & project payback.
What are your top product selection criteria for project work
Ability for energy savings, cost reductions, light quality & compliance
Approval for use to generate certificates under the Government rebate schemes
Trust with the supplier – are they an established presence with the ability to support product warranty.
What proportion of your business does lighting represent?
For business development, it represents approximately 60%. The dominant lighting technology is LED for luminaire replacement. We still sell a small amount of non LED for lamp replacements for clients who are not looking to upgrade.
What are you excited about when it comes to new lighting?
We're excited about the business opportunities - dollars though the door. With the fast pace of LED lighting and smart controls technology development, there is always a door opening proposal for clients to reduce costs with anything around the 3 year return on investment mark.
Are you noticing client trends re lighting preferences
Yes, clients are more comfortable with LED lighting than a few years ago. The co-benefits of LED lighting upgrades are also a strong sell - longer operating hours, reduced light replacement and maintenance costs, power factor improvements and greater ability for control.