Energy Savers: Andrew Moroney, Electrical Contractor
Released: 14 March, 2015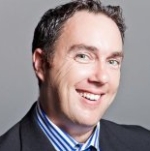 We speak with the owner of Let There Be Light Electrical, a Brisbane based electrical contracting business and lighting wholesaler on LED lighting opportunities, quality assessment, areas of client confusion and major projects.
1) Do you view LED lighting as an opportunity or a threat for your business?
Definitely an opportunity. LED lighting installation in the commercial & industrial sectors is approximately 65% of our business, which has doubled in size every year for the past 12 years.
2) How do you assess a luminaire's quality – what do you look for?
We look at the brand of LEDs and drivers. particularly with LED lighting. I won't touch anything that does not Philips, Cree or Osram LEDs. We undertake rigorous testing of all luminaires in our workshop before we use them or recommend them to clients.
3) What aspects of LED lighting upgrades cause the most confusion/problems from clients?
A lot of clients believe that LED lighting will run forever and don't understand that the light fitting is only as good as the LED driver quality. We've also had some problems with mixed and changing warranties from lighting suppliers. A large multinational LED tube manufacturer has just dropped its warranty from 5 to 3 years, and others have increased, including enLighten. We honour all warranties with our clients.
4) What support do you look for from the light's manufacturer or supplier?
We appreciate flexible payment terms that allows us to manage our cashflow. We value having a good relationship with the supplier rep, who we can call on for client briefings to answer any specific questions relating to their product.
We're also interested in lighting design services, particularly for large project submissions. As the preferred government contractor to Queensland Health, we are anticipating a lot of hospital lighting upgrade work.