Energy Saver: Eric Francis, Francis Building Management
Released: 15 November, 2016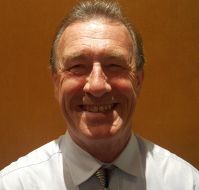 We talk with premium residential apartment manager Eric Francis.
How did you start in building management?
My early working life started as an electrical apprentice with Tooheys Brewery in Elizabeth St Sydney, followed by work in the Sydney shipyards, brick manufacturers and wheat silos at Glebe Island.
By chance, on return from a year long family adventure overseas in the late 1980s, the first job ad I saw was for a maintenance manager at Burwood Plaza Shopping Centre with electricians preferred. This was my first experience of downing the tools and taking on more of a managerial overview of the site, including organising external contractors.
After 4 years in the retail space, I moved across to luxury residential towers, starting with the Quay Apartments at Circular Quay & then Highgate Apartments at 127 Kent St, where I've been since 1996.
I started my own business in 1996 and my staff look after 9 premium residential buildings across the Sydney CBD, Elizabeth Bay, Rushcutters Bay and Chatswood areas, including Observatory Tower and Highgate.
What have been the drivers for reducing electricity?
The Owners Corporations committee members are very environmentally conscious and are keen to pursue all activities that reduce electricity and water consumption. Highgate Apartments and Observatory Tower applied to participate in the 2016 City of Sydney's Smart Green Apartments program but were knocked back because we'd already achieved such significant savings, leaving room for only incremental improvements.The City was of the view that we would gain no benefit from our participation.
What energy efficiency measures have you undertaken & with what success?
At Highgate apartments, we've installed power factor correction, added timers onto fans and installed variable speed controls to motors and pumps that service sections of the HVAC system.
We installed solar heating matting to reduce gas consumption on the pool and spa.
Lighting efficiency wins include installing motion detector controls for the lighting throughout the residential lobbies. Five years after first meeting enLighten, we decided to replace the ageing fire stair emergency T8 batten lighting with enLighten's chamaeleon LED in June 2016. The feedback from the concierge, building management & cleaners has been very positive and we are saving $7-8K pa in failed emergency light replacement costs.
We were pleased with the NSW Energy Savings Certificate (ESC) rebate and the fire stair energy saving results, which we independently documented by setting up pre & post sub metering to measure the emergency lighting circuit. Data gathering is one of the perks of having the electrical knowledge to do so!
We are now nearing the completion of the undercover car park chamaeleon light upgrade of the T5 fluorescent battens, also installed by enLighten Australia.
Other projects we have assessed are the installation of vertical axis wind turbines, micro hydro turbines in the condenser water pipe work, evacuated tube solar boosting to centralised hot water system and electric solar panels – none of which proved feasible for various reasons.
What advice would you give residential building managers when approaching energy efficiency upgrades?
Take advantage of the government incentive programs on offer – educational and financial, work closely with your contractors, colleagues and executive committee in your project research phase and try before you buy!
In our experience product suppliers can often pitch wild performance claims in the sales process. We like to test products and run trials in smaller areas before committing to wider rollouts after having reviewed the energy data.
What do you like to do when not thinking about buildings?
Escape to the south of France in the European late spring & early summer.