Daily Fresh Food Service cold storage lighting upgrade delivers 77% savings
Released: 21 August, 2014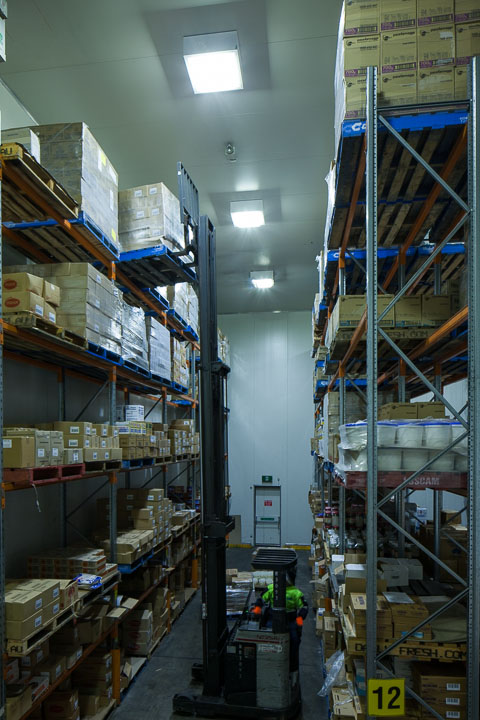 The industrial site in Western Sydney realises over 77% energy savings with a Tauro Blu low & high bay LED lighting retrofit.
enLighten Australia staff assisted the team at energy project company Low Energy Supplies & Services (LESS) with a lighting design, which gave their inhouse lighting designer Jon Midwinter the confidence to proceed with their first specification of the award winning Tauro Blu high/ low bay light.
A 2 module 90W Tauro Blu light with 120 degree lensing was specified for the cool room, freezer and cold store loading dock areas. The IP66 rated light was installed into the pre-existing ceiling mounted diffusers in these areas.
The ambient operating temperature range of the Tauro Blu is a generous -30 to +60 degrees.
A total of 45 lights was installed by Sydney Electrical Communications on a 1 for 1 replacement of 400w mercury vapour lights, delivering a 77% energy saving.