Contractor Feedback - key findings
Released: 09 December, 2013
In late 2013, Enlighten consulted nationally with electrical contractors across residential & commercial strata, commercial office & industrial sectors, who had experience in selling the Chamaeleon LED light to better understand the key selling features of the light, customer feedback, business opportunities and how Enlighten can support them in the specification process.
Contractors participated in a telephone survey covering parameters such as business breakdown, product margins, customer response, sales approach & new product education.
The results are in! Of interest was the way that contractors came to know about the Chamaeleon LED light, with the majority having seen it in operation or referred via a colleague.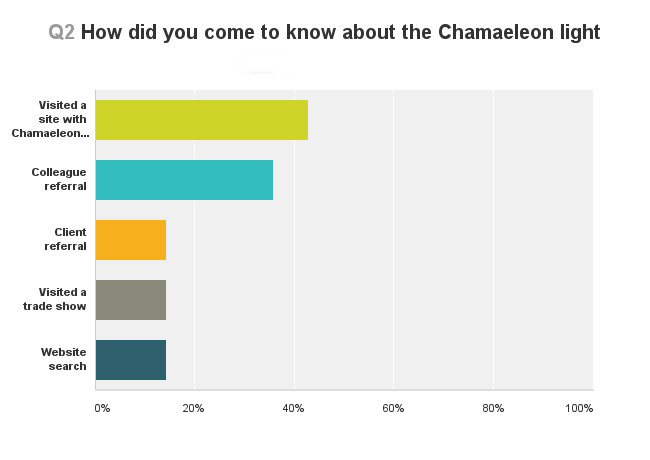 Customer feedback on the light's performance was also very positive with 95% of responses positive or very positive.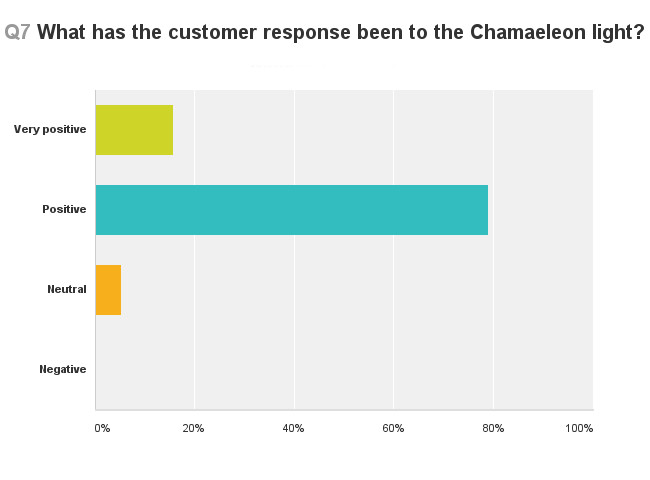 Sales techniques was split between emergency light replacement at point of failure & energy saving retrofit.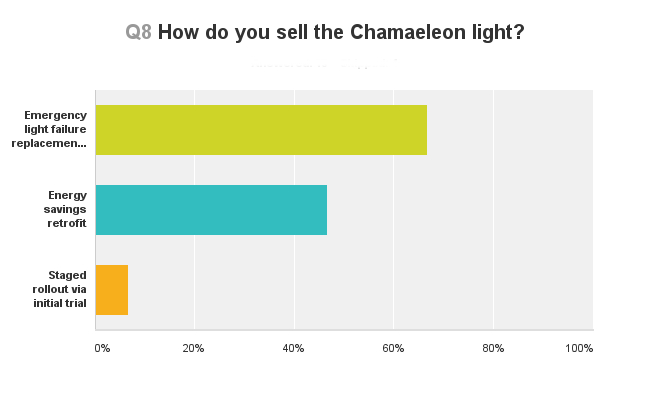 See further feedback here: