Chamaeleon light featured in $3000 Smart Blocks rebate project first
Released: 20 August, 2014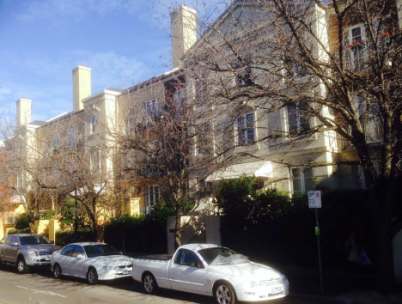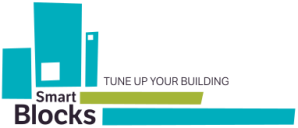 Peter Young, Executive Committee member of a Wellington Ave, East Melbourne's 45 apartment complex, first came across enLIghten's Chamaeleon LED light whilst visiting a Melbourne lighting showroom for LED lighting for his apartment.
Impressed by the light's design & capabilities, Peter sourced quotes for the lighting upgrade of the common areas and managed the installation via electrical contractor Bish Lighting, whilst another Committee member submitted the Smart Blocks funding submission.
Common area lighting upgrade project scope
The objectives of the lighting upgrade were to reduce power usage and emergency light replacement costs.
Prevously any emergency lighting batteries that failed the 90 minutes test, which is mandated to be conducted every 6 months, required a licensed electrician to either change over the batteries or replace the full light fitting.
The common areas of the 3 storey 45 apartment complex that were targetted for lighting upgrades were the basement car park and six exit stairwells.
90 permanently on fluorescent battens (36 double battens with emergency battery) were replaced with 36 emergency, 42 standard and 3 permanently on Chamaeleon LED lights and 9 M-ELEC ML40 LED battens. The Chamaeleon lighting operates at 8W in standby mode and 32W at full light output which is activated by detection of movement via the light's microwave sensor.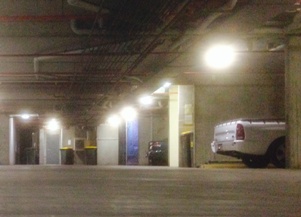 Car park Chamaeleon light installation
Thirty 50W halogen lights located in six entry stairwells were also replaced with Superlight ECO12 12W LED downlights.
Project results
The estimated project payback period is 2 years, financed via the building's sinking fund.
The Executive Committee is very pleased with the results.
"The LED lighting provides a much better quality of light than the previous fluorescent and halogen lighting.  The batteries in the LED Chamaeleon emergency lights are user replaceable at low cost." comments Peter Young.
8 Wellington Crescent received a rebate grant of $3000 from the City of Melbourne Council and is the first to be awarded under the Smart Blocks program.
Related articles: News and Innovation/City of Melbourne announces up to $3000 rebate for common area lighting upgrades